Talk Event to Rediscover MusicMy Playlist Vol. 1 – Tomoo Gokita × Masato Matsumura
Events Details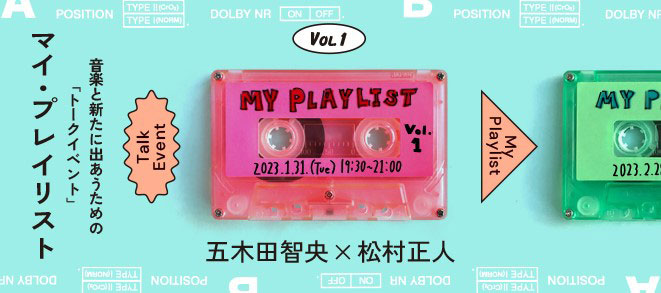 Talk Event to Rediscover Music
My Playlist Vol. 1 – Tomoo Gokita × Masato Matsumura
終了しました
---
Tuesday, January 31, 2023Starts at 7:30 P.M.
Carrot Tower (Lifestyle Design Center Seminar Room AB)

Access Map
"rediscovering music."
In addition to conventional media, such as CDs, ways of listening to music are diversifying through subscription and video streaming sites. On the other hand, we now have fewer opportunities to come into contact with music we are not familiar with.
Events will be held to listen to talks given by a variety of creators on music in our daily lives, in the hope that it will offer opportunities to enjoy music in unconventional ways.
You too, may find clues on new ways to discover music!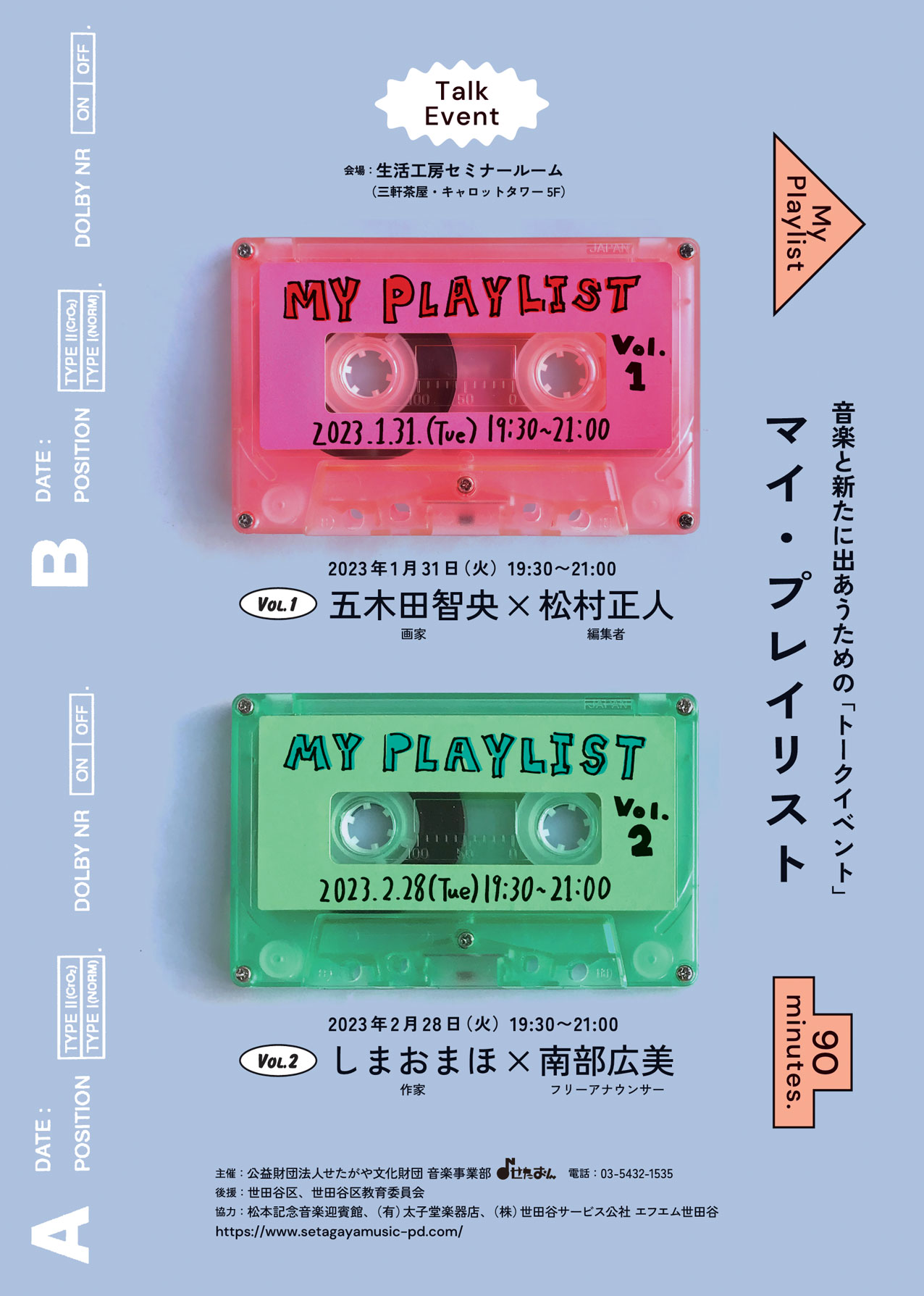 ---
Talks

Tomoo Gokita (artist) × Masato Matsumura (editor)
---
Admission fee

Unreserved seats / 1,000yen
*Be sure to read "A Request for Visitors to Prevent the Spread of COVID-19"before coming to the venue.

How to apply

Prior reservations needed: 60 people on a first-come-first-served basis

●Online [reception opens at 10 A.M. on Monday, December 26]
*Link to external site (form mail)
*A "Reservation accepted" e-mail will be sent to the registered address after applying.
---
profile
Masato Matsumura (editor)
---
Sponsor

Setagaya Arts Foundation Music Project Department

Support

City of Setagaya
Setagaya City Board of Education

Cooperation

Matsumoto Memorial Music Guest House
Taishidou Musical Instrument Store
Setagaya General Service Co., Ltd., Community Radio Station FM Setagaya