Akira Miyagawa's Music Salon
Events Details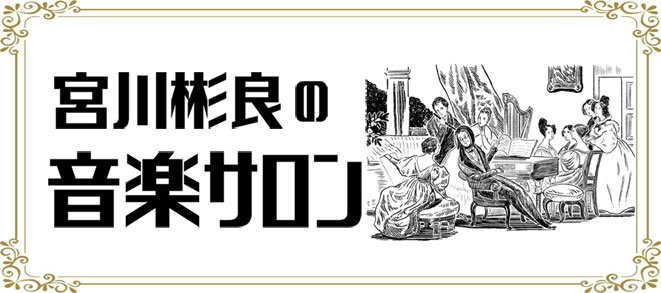 Akira Miyagawa's Music Salon
Pre-school children may not enter
The performance has finished
---
Saturday, June 24, 2023Starts at 3:00 P.M.
Matsumoto Memorial Music Guest House

Access Map
I entered my 60s and suddenly realized. The analog generation will melt away into nothingness. I must do my best to pass on these annoying, but undeniable human sensibilities. I must also foster the next generation of young people. Time ticks along as the world is engulfed in this digital wave, and I want to find even the smallest thread of resistance together with everyone at this music salon. I brace myself and wait, ready to answer any questions you may have!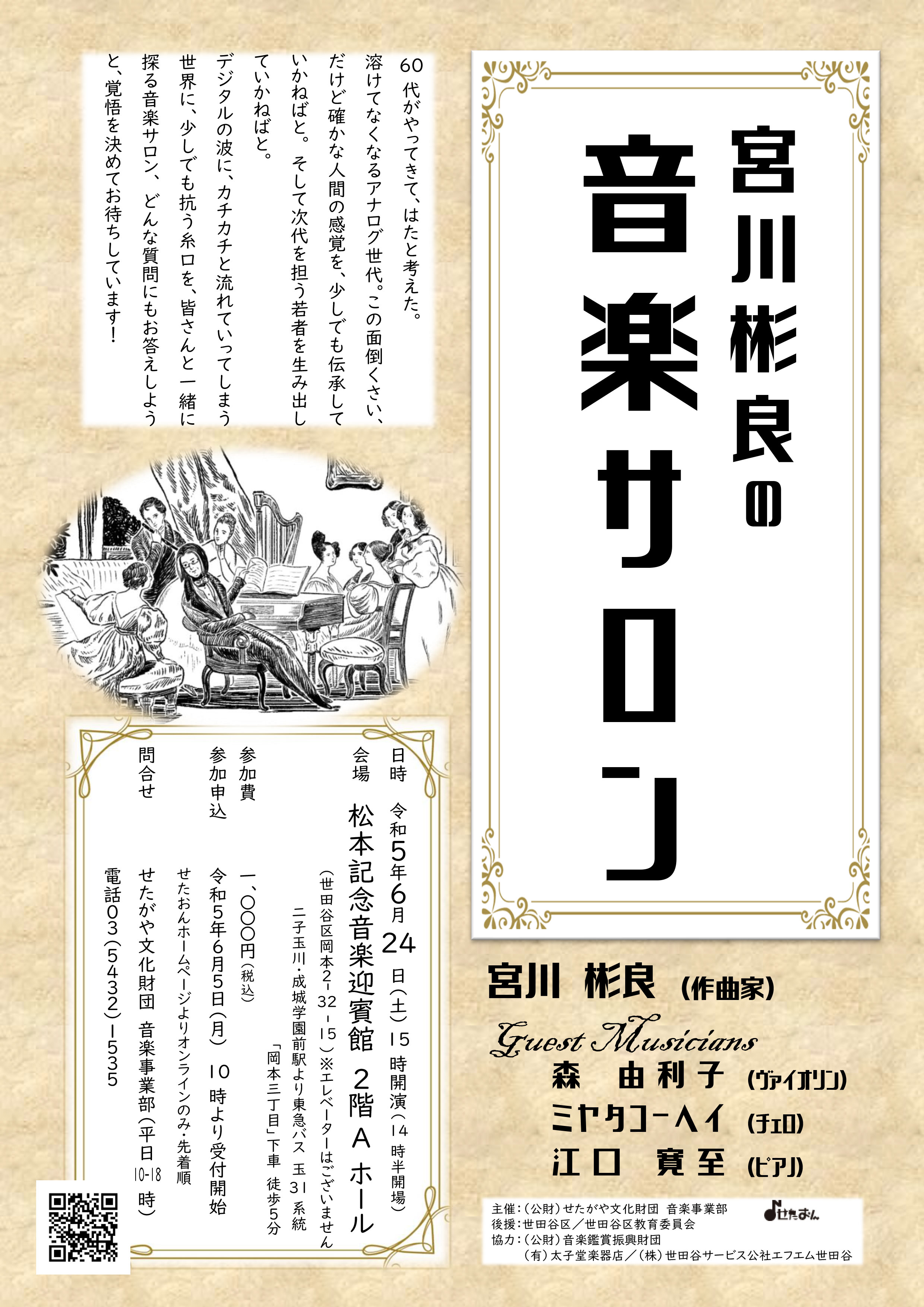 ---
Host

Akira Miyagawa (composer) profile…

Guests
---
Admission fee

[Free seats]1,000yen
★Pay in cash on the day
*Includes tax
*Pre-school children may not enter
---
How to apply

Please apply online from below (connects to form handler on external site).
[First-come-first-served]

*We will send a "Reservation completed" e-mail to your registered e-mail address upon applying.

*If all the seats have already been taken, a message will appear saying, "We have currently stopped responding to applications."
We will resume the accepting of reservations in the event of cancellations, so you are asked to check regularly.
Please note that you will not be placed on a waiting list.


Start of reservations

10:00 A.M. Monday, June 5, 2023
---
About the venue

The event will be held at Matsumoto Memorial Music Guest House [a Hall on the 2nd floor].
– There are no elevators.
– Visitors may not use the car park at the venue.
---
Profile
---
Sponsor

Setagaya Arts Foundation Music Project Department

Support

City of Setagaya
Setagaya City Board of Education

Cooperation

Foundation for the Advancement of Music Appreciation
Taishidou Musical Instrument Store
Setagaya General Service Co., Ltd., Community Radio Station FM Setagaya